It's Tuesday and I thought I would participate in this weeks Top Ten Tuesday topic. TTT is created and run by the Broke and the Bookish – you can find out more and check out their blog here.  This weeks topic is your most anticipated books for the second half of the year – I think this is such a good topic so I had to do it. Two of my most anticipated books are coming out in the second half of the year so I am very excited about the remaining months.There are so many books coming out that I have added some honourable mentions at the end. Lets get started.

The Emperor of the Eight Islands by Lian Hearn  – June 16th – This is set in a mythical, medieval Japan and I think is book 1 in a series. That is all I really know about it but I was sold when I saw the setting so I am excited to try this out. Also this cover is amazing.
Age Of Myth by Michael J. Sullivan – June 28th – The first book in a new fantasy series. I love the Riyria Revelations series and Riyria Chronicles series by Sullivan so I was very excited to learn he has a new series coming out. I have high hopes for this book.
The Waking Fire by Anthony Ryan – July 7th – Book 1 in a new fantasy series. I have been interested to try out Ryan's books for a while and so when I saw this I was intrigued. Goodreads tells me it is an epic fantasy series with steampunk elements, full of phenomenal world-building and non stop action. That is all I really know – I also really like the cover.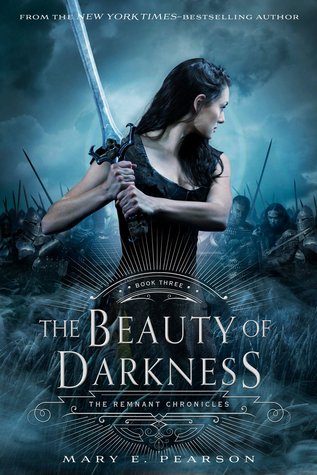 The Beauty of Darkness by Mary E. Pearson – August 7th – This is the third and final book in the Remnant Chronicles. I enjoyed the first two books and so I am looking forward to seeing how this YA fantasy trilogy ends.
The Dream Quest of Vellitt Boe by Kij Johnson – August 16th – This one is a novella and to be honest I don't really know much else, but I discovered Johnson this year and I love her writing – that it is by her is all I really needed to know. I am really excited for this.
Thorn of Emberlain by Scott Lynch – September 22nd – Book four of the Gentleman Bastard sequences. Although it can take me a little while to get into these books, once engaged these books are incredible! I am so excited for this new instalment and I highly recommend this series.
The Wall of Storm by Ken Liu – October 4th – Book 2 in the Dandelion Dynasty trilogy. I read the first book, The Grace of Kings, earlier this month and really enjoyed it. I am definitely interested to see how things progress in the second book. If you are looking for a new epic fantasy series with intrigue and sweeping battles than definitely check this out.

Goldenhand by Garth Nix – Oct 11th – Probably my most anticipated book (definitely one of my two most anticipated books), I think this is a continuation from the novella The Creature in the Case and will follow Lirael. If you have been following my blog for any length of time then you will know my love for the Old Kingdom's trilogy and Garth Nix, so obviously I am excited for this book. Realistically I am beyond excited!
Hag-seed by Margaret Atwood – Oct 11th – This is part of the Hogarth Shakespeare series and is a retelling of The Tempest by William Shakespeare. Although I have only read two books by Atwood, what I have read I really enjoyed and I remember studying the play at school so I am interested to read this retelling.
Successor's Son by Trudi Canavan – Unfortunately this doesn't have a release date yet and no cover – I am hoping it will still be released this year. This is my other most anticipated book! It is the third and final book in the Millennium's Rule trilogy.
Honourable mention – paperback version of The Slow Regard of Silent Things by Patrick Rothfuss (November), With Blood Upon the Sand by Bradley Beaulieu, Strange the Dreamer by Laini Taylor (September),  A Closed and Common Orbit by Becky Chambers (October) and The Book of Dust by Philip Pullman (optimistically putting this on the list – no release date yet).
There are some amazing books coming out in the second half of the year, and I am impatiently waiting for all these books. I have probably missed some books as there are so many book releases but these are the ones I am most excited about. My question to you, is what is your most anticipated book for the second half of the year?
See you next time
Pippa